1. Make that Money
While this is the more obvious option for life after graduation that doesn't make it boring. After college life is what you make it! Go out and pursue the job of your dreams or try something completely new to you. You've been in school for so long, now is the time to do what you want to do and work where you want! Your wallet and loans will also thank you for the new steady income, trust me its nice.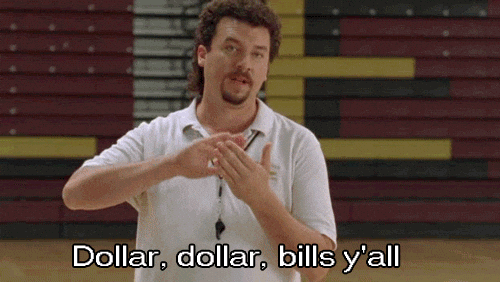 2. See the World
Take a trip and make it as long as you can. Go on a safari through Africa. Eat and drink in Italy. Go to the islands and sit on a beach. Hike the Appalachian Trail. Go to any place you've always wanted to go and didn't have time to during school because of classes and course load! This can be an expensive option after graduation but there are a lot of work abroad jobs available and ways to make your traveling cheaper such a backpacking or staying with a host family.

3. Get a Doggo 
First off getting a dog is the greatest decision anybody can ever make but right after graduating college can be the perfect time to get a furry little friend. After college life starts hitting you in the face really quick and this can be a very stressful transition for most people. Dogs have proven their worth when it comes to stress relief. Petting, hugging, hanging out, or even cuddling up on the couch with your new doggo is the best way to feel better after a stressful day of working or hunting for that perfect job. 
Brewers Lantern Doggos:
| | | |
| --- | --- | --- |
| Dave @dave_the_doodle | Ollie @ollie.thegoldendoodle | Obi @obithebasset |
4. Detox your life 
The trusty laptop that got you through it all in college now has 4-5 years worth of now useless homework assignments, article reviews, study guides, research papers, etc. DELETE EVERYTHING AND START NEW! This will be the best feeling of your life. But your laptop isn't the only thing that needs cleaning out. If your anything like me you've probably collected a large amount of free campus shirts and sorority and fraternity event shirts, these shirts after graduation are no longer as cool to wear as they used to be... Get yourself some new gear for your new post grad life! Lucky for you here at Brewers we specialize in comfortable t-shirts. (wink wink) 
5. Stay connected with friends and enjoy "Adulting"
One of the sad parts about graduating is that friends go their separate ways, but that doesn't mean you have to lose touch with your friends once you leave. Often the best thing to do after graduating is to move into an apartment in the city with some of your best college friends. This way you never leave your best friends and you get to start your journey into the business world together, which is better than alone. Once you get a job weekends become your oyster! Take the time to plan weekend trips with friends to places you all enjoy such as a Braves Games, local breweries, the lake, etc. Lastly, don't forget about your alma mater's homecoming because this one day out of the year when you can step into a time machine and relive college all over again. Don't think you life is over after college because it has actually just begun, so enjoy every minute of it! 
CONGRATULATIONS 2018 GRADUATES!!!